BeatHouse
biography
indie artist doing all hes promotion himself.

Currently living in Berlin, Germany to promote my music to German radio stations.

More to come soon.
8

April 12th, 2012 + 2:04 PM
·

BeatHouse
My first track ever - have a feeling it lacks some on the production side so please let me get any suggestions on that :-)
9

March 23rd, 2012 + 12:03 PM
·

BeatHouse
A song about realizing that a lot of the answers I was looking for where not out somewhere in the world but inside me.

Its recorded in my living room and mixed on my mac. A new version will be ready soon.
9

March 20th, 2012 + 4:03 PM
·

BeatHouse
How many bands here are running their own promotion towards radio stations?

We – britishPopSongs – have written a book to teach bands how to do their own radio plugging. Would be great to hear what other indie bands and labels are thinking about doing more serious plugging on their own.

Should you be interested in finding out more about DIY plugging we have a free introduction to the whole thing you can download here BeatHouse.co.uk
Alias:
BeatHouse

Status: Offline
Threads:
3
Posts:
15
Songs:
2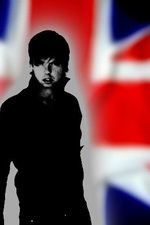 Joined: March 20th, 2012
Last login: June 03rd, 2012